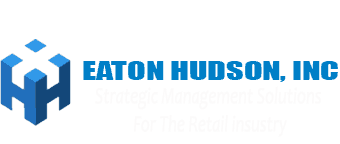 ---
Fixed Assets
Eaton Hudson's fixed asset experience includes retail stores, corporate offices, restaurants, warehouses, distribution centers and production plants. We work to optimize the value of a company's furniture, fixtures and equipment when closing underperforming locations, relocating or remodeling. Our consultants work directly with clients to determine the fee-based, performance-based or purchase plan that works best for each situation
Wholesale Inventory
The value of inventory shifts depending on the channel in which it sits, the season in which it is sold, and the cost of bringing it to market. We leverage our understanding of the consumer products marketplace and our relationships in the wholesale distribution channel to develop the right strategies to maximize recoveries on excess wholesale inventories.
Jewelry Advisors
Our Eaton Hudson Jewelry Advisors office is based in Charleston, South Carolina, and led by the former executives of Silverman Consultants – Bob Epstein and John Jones. We offer sales strategy and direction to jewelry stores of every size. As well-known jewelry sales consultants and jewelry store liquidators, we have experience working with large and small jewelry store chains to effectively manage all your locations while closing one or more. Our team has built their reputation on successfully turning around jewelry businesses, selling off inventory, and liquidating entire stores. We apply proven strategies designed specifically for the jewelry business, whether you'd like higher revenues, retirement strategies, a jewelry business liquidation, or a successful promotional event.
Real Estate
Eaton Hudson works collaboratively with retailers and financial sponsors to restructure retail real estate portfolios to maximize value and minimize liabilities. We can tailor store closing projects to achieve the goal of minimizing real estate liabilities. We can actively invest in real estate assets including designation rights.
Appraisals
Eaton Hudson's Appraisal Team knows market values. We've delivered over $2 billion in valuations across industries of retail, automotive, healthcare, technology, education, food service, machinery and equipment, and FF&E. We realize the need for expertise in providing accurate appraisals to help business, schools and financial institutions evaluate their current position and make informed decisions for the situation they may be in. We are able to provide an approach to value to suit your needs. The assistance we provide through our appraisal division will help you determine the method for maximizing collateral whether it be a new loan, re-organization, workout, turnaround, fresh start or liquidation. Appraisals of tangible and non-tangible business assets are main focus of our valuation service performed for the purposes of asset-based lending, workouts, turnarounds, debt restructuring, mergers and acquisitions, consolidations, replacement, and insolvency situations. Valuation approaches included onsite inspections, depreciation methodologies, historical prior sales and desirability in marketplace. Whatever your business or need, we promise, you can depend on our valuation experts to accurately determine the fair market value of your inventory.
Collegiate Asset Disposition Service
Eaton Hudson's Collegiate Asset Disposition Services (CADS) addresses the higher education institution's closing of public and private universities and colleges. CADS offers asset valuation and advisory serves to help these higher educations institutions through the process and works to dispose of its assets to help pay off its debt.