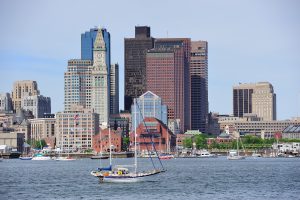 BOSTON – Dec. 1, 2020 – PRLog — Eaton Hudson, announced it has moved its headquarters from Atlanta and opened a new office in Boston. www.eatonhudson.com.
Jim Schaye, CEO of Eaton Hudson said: "Our decision to move our headquarters and open a new office in Boston is part of our overall growth strategy plan. We're excited about expanding our operations to better serve our clients."
Eaton Hudson specializes in asset appraisal and disposition for retailers, colleges, universities, private companies and industry. The new office address is: One Marina Park Drive, Suite 1410, Boston, Massachusetts 02210. Phone: (617) 332-1554.
Launched by veterans of the Eaton Department Stores of Toronto and Hudson Capital Partners and later joined by former executives of Silverman Consultants, clients benefit from the Company's financial strength and expertise. Mr. Schaye further commented: "We know how to partner with financial sponsors, strategic buyers, managers, lenders and advisors to develop creative and transparent structures that align interests, enhance liquidity and create positive outcomes."
Eaton Hudson has been providing innovative and strategic solutions for the disposition of excess, obsolete and discontinued inventory and other assets for nearly fifteen years. The Company is now headquartered in Boston, Massachusetts and has other offices in Charleston, South Carolina and Toronto, Canada.
Contact
Steve Weintz
sweintz@eatonhudson.com
https://www.prlog.org/12848789-eaton-hudson-opens-new-office-in-boston.html