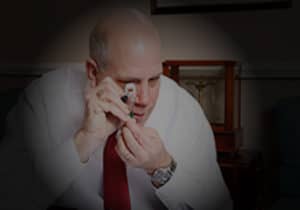 Eaton Hudson provides the jewelry industry's most accurate and reliable jewelry appraisals and jeweler valuations, and we are capable of effectively handling even the largest appraisal. We understand that borrowers rely on us to provide a consistently high level of customer service.
Keeping the lender and borrower involved in the process, providing detailed descriptions and explanations of all key findings, and delivering reports in person have become our trademarks. Prominent lending institutions trust us to help prepare asset-based loans for jewelry retailers, distributors, and manufacturers. Through extensive research and years of experience, we can accurately determine and place a value on all of your jewelry inventory and your operation.
While some simply appraise jewelry inventory, Eaton Hudson is able to conduct a full assessment of business operations:
Identifying key performance indicators.
Reviewing all facets of business operations.
Reviewing marketing and merchandise plans.
Evaluating market competition.
Analyzing market trends.
Assessing management objectives.