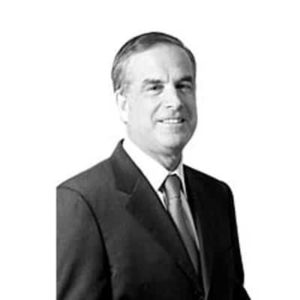 CEO/Partner
James Schaye is a lifelong apparel merchant and retailer His experience goes from an extensive retail background to operating various Apparel Companies. After beginning his career with Raymond's Department Store, his family's business, James worked for Federated Department Stores In several capacities. Moving away from Retail, James operated in various roles with Apparel Firms. He was involved with Product development and eventually owned and operated two woman's sportswear companies.    
James has also been involved with Brand Development and Brand Management. Working on various Brands such as Starter. 
James is an expert in origination, negotiation, and implementation of retail asset redeployment strategies.  Moving on to retail asset recover, James founded Hudson Capital Partners, LLC. James spent 15 years with Gordon Brothers and Schottensteln Corp., specializing in strategic store closings, asset recovery of inventory, fixtures, underlying real estate and leases. He is a graduate of New York University and pursued his MBA at Babson College. Over the years, James has participated In a variety of high profile transactions for numerous high profile retailers including the following companies: JC Penney, Circuit City, Toys R Us, Pic' n Pay Home Centers, Tractor Supply, Federated Department Stores, Service Merchandise, Target (Mervyn's and Marshall Fields), Saks Fifth Avenue, Channel Home Centers, Kmart, Bradlees, and Caldors, just to name a few.